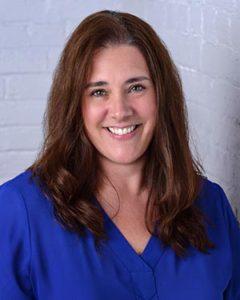 As Ten Key, Inc., celebrates our 10th year in business, we would be extremely remiss if we did not pay some special attention to a person who has been integral to our success as a company: our executive assistant, Kathy Crowley. This month marks her 9-year anniversary with Ten Key.
Our clients know Kathy as the friendly voice at the other end of the telephone, the helpful response to emailed questions, the keeper of the schedule, and the backbone of our team. Since starting here 9 years ago, Kathy has streamlined our office systems, and kept everything from calendars to conference calls to month end invoicing running smoothly.
However, she is much, much more. 
Kathy spearheaded our 1099 program. Each year, she prepares documentation for hundreds of 1099 forms for our clients' recipients. When the rules for 1099s changed last year and shortened the time available to generate them, we didn't miss a step — that's because of Kathy. 
Kathy also manages our Dun & Bradstreet monitoring, notifying clients of changes and providing essential support to facilitate the process when clients need to improve their scores. Our clients have been able to benefit from this valuable tool for risk and reputation management — that's because of Kathy. 
How has Kathy accomplished so much in her tenure at Ten Key? We'd like to think it's because of something she never, never says. Throughout her tenure, whenever a new project was proposed, Kathy has never said, "That's not my job."
In fact, when Kathy is asked to do something, she doesn't say much at all. She nods, listens, takes it all in, and gets to work. She figures it out. Whether it's developing new relationships, managing the acquisition of businesses or properties, rolling out new services, or navigating changes to our roster of clients and team members…you name it, we've done it, and Kathy has supported us through it all.  
At Ten Key, we strive to provide concierge-level service to our clients. Kathy exemplifies that philosophy.  Her dedication and loyalty allows our company to expand, grow, and provide the service our clients deserve.