The Ten Key Team of Professionals
The Ten Key, Inc. team is made up of accounting and bookkeeping professionals with a wide breadth and depth of experience. Our team has performed accounting and bookkeeping tasks for companies of every size, in various industries. Our expertise ranges from general accounting, to full-charge bookkeeping, to specialized services that small- and medium-sized business owners have come to rely on.
Ten Key, Inc., is led by Stephanie Robl.
Stephanie Robl – Ten Key, Inc. Owner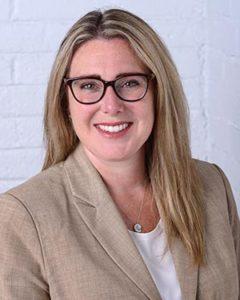 "I started this company to provide small businesses with efficient bookkeeping and accounting services that are essential to their survival and growth," says Stephanie, "and I'm proud and grateful that many of clients who we started with at the very beginning are still with us, ten years later."
Stephanie earned her bachelor's degree at Simpson College in Indianola, Iowa, gaining government accounting experience as an accounting clerk for the State of Iowa. She continued her accounting career upon moving to Massachusetts in 1998, working as an accounting manager for a United Van Lines franchise and as a senior accountant in the private sector, then in financial sales for a former Citigroup company. Upon beginning her master's work at Boston College, Stephanie decided to parlay her accounting experience into an entrepreneurial venture that would help small business owners with customized bookkeeping and accounting solutions. 
In 2009, Ten Key, Inc. was born (just a few months after Stephanie's second daughter). Now a mother of four, Stephanie's outside interests include family vacations and business ventures on Nantucket. Stephanie is also active in her community. She is a member of the United Chamber of Commerce, the Pi Beta Phi Alumnae Group, the Parent Ambassador Leadership Team at Ursuline Academy, and the Advancement Committee at Mercymount Country Day School, where she also volunteers as a Junior Achievement educator. 
With two decades of experience in the accounting industry, Stephanie remains true to her original mission: to support small and medium-sized businesses with accounting and bookkeeping solutions that are tailored to their needs. Stephanie is pleased to have her company headquartered in Franklin, MA: "Small business is the backbone of our community. Ten Key has grown, because we help small businesses succeed and grow."
Kathy Crowley – Executive Assistant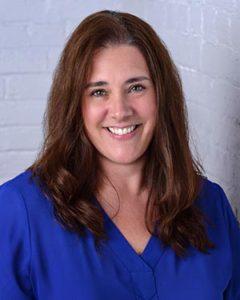 Kathy joined Ten Key, Inc., in 2011, and manages the Ten Key, Inc. staff and clientele with friendly efficiency. Meeting the challenges of a very busy office, especially during tax season, Kathy keeps everything flowing smoothly behind the scenes. 
"On any given day, I manage scheduling, invoicing, and payables, Dun & Bradstreet monitoring, client write-up projects, and 1099 preparation," says Kathy. "And when tax season comes, we're all very busy working with our clients." 
Kathy is integral to the day-to-day operations Ten Key, Inc. "My main goal is to make sure all of our clients are taken care of, with great service and prompt attention to their needs."
Kathy graduated from Framingham North High School and worked as an infant teacher/office administrator in a local child care center for 13 years. She enjoys reading and spending time with her family.  Kathy is an avid supporter of charities supporting cancer and heart disease research, often donating in memory of her parents, mother-in-law, and brother-in-law.
Nancy Turi – Collections Specialist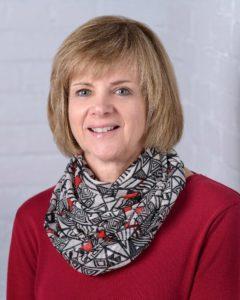 In 2019, Nancy Turi joined Ten Key, Inc. as our collections specialist, handling accounts receivable management processes. Performing this key service for our clients requires tact, efficiency, and follow through, and Nancy delivers.
"I am dedicated to helping clients in all different industries ensure that their receivables are paid," says Nancy. "Knowing that our clients can rely on me makes my job extremely rewarding"
Nancy earned her bachelor's degree in business administration from Suffolk University and has nearly forty years of experience in the accounting field. When she's not crunching numbers, she enjoys walking, reading, and fitness classes (including Zumba!)