Stephanie Robl – Ten Key, Inc. Owner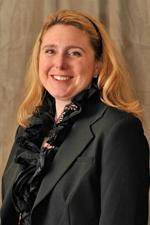 Stephanie Robl is the owner of Ten Key, Inc. "I started this company to provide small businesses with efficient bookkeeping and accounting services that are essential to their survival and growth," says Stephanie, "and I'm proud to say that nearly ten years later, we still retain clients who have been with us since the very beginning."
Stephanie earned her bachelor's degree at Simpson College in Indianola, Iowa. In college, she gained government accounting experience when she interned with the State of Iowa as an accounting clerk. She continued her accounting career upon moving to Massachusetts in September of 1998, and began her master's work at Boston College.
Stephanie has nearly two decades of experience in the accounting industry, having worked as an accounting manager for a United Van Lines franchise and as a senior accountant in the private sector, then in financial sales for one of the former Citigroup Companies. Her goal was to parlay her accounting experience into an entrepreneurial venture and help small business owners with their bookkeeping and financial needs. In 2009, Ten Key, Inc. was born (just a few months after Stephanie's second daughter).
Stephanie's outside interests include summer vacations on Nantucket, entertaining, and spending time with her family. She is currently a Junior Achievement volunteer educator at Mercymount Country Day School, as well as a member of the United Chamber of Commerce and the Pi Beta Phi Alumnae Group. In addition, Stephanie is dedicated to the search for a cure for breast cancer, and has walked the Susan G. Komen 3 Day for the Cure numerous times to support cancer research.
Now a mother of four, Stephanie is pleased to have her company headquartered in Franklin, MA: "Small business is the backbone of our community. Ten Key has grown, because we help small businesses grow."
Kathy Crowley – Administrative Assistant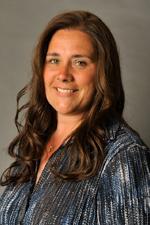 Since Kathy joined Ten Key, Inc., in 2011, she has become integral to the day-to-day operations of our company. She is responsible for keeping everything flowing smoothly behind the scenes. Most of all, she meets the challenges of a very busy office, especially during tax season. "On any given day, I manage scheduling, invoicing, and payables, Dun & Bradstreet monitoring, client write-up projects, and 1099 preparation," says Kathy. "And when tax season comes, we're all very busy helping our clients."
With her loyal, family-oriented attitude and management style, Kathy manages the Ten Key, Inc. staff and clientele with friendly efficiency. "My main goal is to make sure all of our clients are taken care of, with great service and prompt attention to their needs."
A devoted mother of three, Kathy graduated from Framingham North High School. She then returned to school before making the decision to focus on her family. Kathy returned to the workforce as an Infant Teacher/Office Administrator in a local preschool/child care center for 13 years. In her spare time, Kathy enjoys reading or spending time with her husband of over 20 years. She looks forward to having her whole family together on school breaks, too!
Kathy is an avid supporter of charities involving research on cures for cancer and heart disease. She often makes donations in memory of family members including her mother, mother-in-law, father, and brother-in-law.
Dawn Lapio – Accounting & Tax Specialist
Dawn joined Ten Key, Inc. in 2015 as an Accountant, Sales Tax Specialist, and Enrolled Agent. She brings more than 30 years of experience to the team. Her emphasis is on sales tax law. As an Enrolled Agent, Dawn can directly represent clients before the IRS. She earned her Associate's Degree in Finance from Dean Jr. College and her Bachelor of Science in Accounting from Bryant University. She also holds a Project Management Certificate from Bryant.
After returning to Massachusetts from Arizona in 2002, Dawn led multiple roles at D'Agostino Industries Group, Inc. She started as a general bookkeeper and accountant, and as the company expanded through the years, took on project management and controller level positions. Working with a business to help them understand the how's and why's of accounting sets Dawn apart from other accountants. She takes the time to explain all the scenarios and alternatives. Combining that with the accurate financial records she maintains allows companies to analyze their success and make informed decisions.
Dawn was employed at American Management, Inc. and Prime Computer, Inc. as a financial consultant, corporate accountant, and sales tax specialist. She is a current member of the Project Management Institute. In addition, she serves as the Comptroller for The Institute of Education and Development Inc.
Dawn lives in Uxbridge with her husband Dave and their two four-legged children, golden retrievers named Brandy and Amber. In her spare time, Dawn is a traveling fitness instructor at domestic and international resorts. You might find her leading a workout in Jamaica, as it is her favorite vacation spot and a place she makes a priority to visit every year!